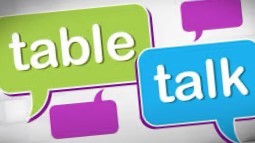 May 31, 2023
Keith Bly
It has been a very difficult year for me since the passing of my wife and best friend, Shelby. I draw help and comfort from family and friends, especially my church friends. Over the last couple of months, Psalm 91 has become a daily mainstay for me. I have always liked it, but discovered it as a daily prayer for myself, my family, our pastors, and church family. It has powerful words that are connected to being under the shadow of the Almighty. I have personalized it by changing the pronouns as follows.
(NKJ/Bly Version) They who dwell in the secret place of the Most High shall abide under the shadow of the Almighty. I will say of the Lord, "He is my refuge and my fortress; My God in Him I will trust." Surely He shall deliver me from the snare of the fowler and from the perilous pestilence. He shall cover me with His feathers, and under His wings I shall take refuge; His truth shall be my shield and buckler. I shall not be afraid of the terror by night, nor of the arrow that flies by day, nor of the pestilence that walks in darkness, nor of the destruction that lays waste at noonday. A thousand may fall at my side, and ten thousand at my right hand; but it shall not come near me. Only with my eyes shall I look, and see the reward of the wicked. Because I have made the Lord, who is my refuge, even the Most High, my dwelling place, no evil shall befall me, nor shall any plague come near my dwelling; for He shall give His angels charge over me, to keep me in all my ways. In their hands they shall bear me up, lest I dash my foot against a stone. I shall tread upon the lion and the cobra, the young lion and the serpent I shall trample underfoot. Because you have set your love upon Me, therefore I will deliver you; I will set you on high, because you have known My name. You shall call upon Me, and I will answer you; I will be with you in trouble; and I will deliver you and honor you. With long life I will satisfy you, and show you My salvation.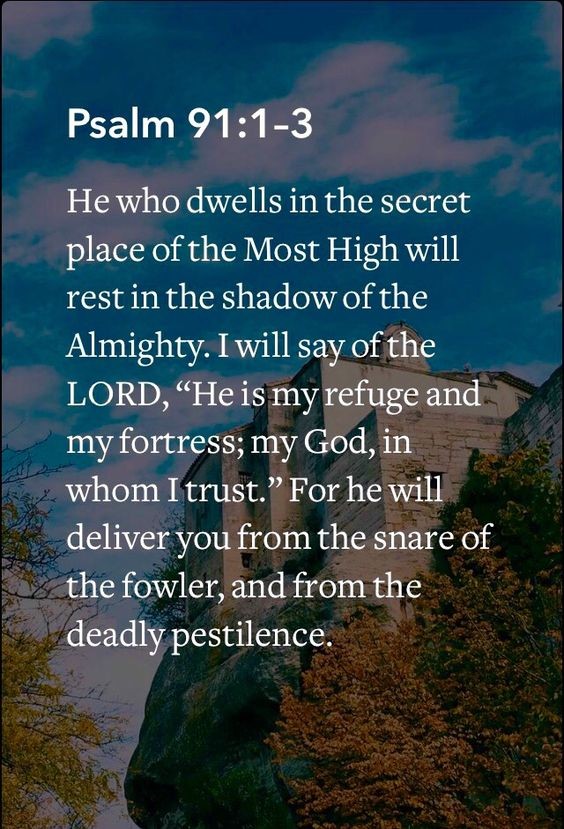 There are parts of the prayer that I have to use faith and trust in the Lord as One who is good, loves me, is here to comfort me in my sorrow, and will in time reveal how the events of this life are under His watchful eyes. I clearly don't understand as of this writing, but believe the time will come on this side of eternity or in the life to come. I am so thankful for salvation through Jesus' death on the cross, that Shelby and I know by faith, giving us hope for what lies ahead, without which life would be unbearable. He lives and, because He lives, my life shall endure in the present and throughout eternity.
Keith Bly
---
Brian Bly
"Stop doubting and believe." —John 20:27 (NIV) I had these words spoken prophetically to me by a dear friend 20 years ago, when I was going through a pretty rough situation, so I identify with the man Jesus spoke these words to after His resurrection. Thomas was a disciple who, like Peter and John and James, had walked with Jesus during His entire ministry, and when Jesus was crucified, he ran away, just like they did, devastated that what he thought God was going to do wasn't actually in God's plan.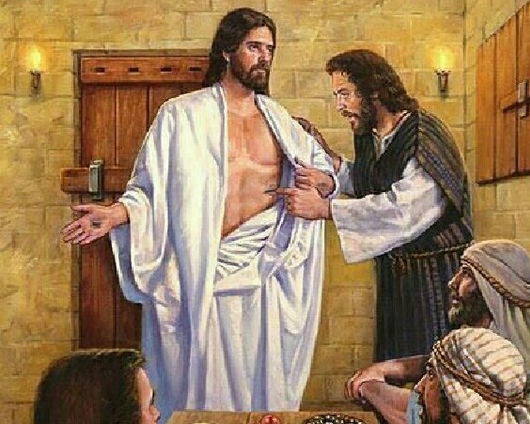 I wonder how many of us have felt exactly the same way, beaned by an unexpected curve ball from life that we didn't see coming. We expect God to answer our prayers one way, and when He chooses to answer them another way, we often resent it and seek to call Him out on His decision-making, as if we were completely awesome planners before accepting Him into our lives. And Thomas, it seems, certainly did that, at least in his heart, because when Jesus showed up to speak to His disciples as a group, Thomas wasn't with them. Perhaps he'd decided that the whole thing was a mistake, that he'd fallen in with the wrong crowd after all, or that perhaps God wasn't as trustworthy as he thought He was.
Whatever his reasoning, we can tell from John 20:25 that he was determined not to be easy to convince. By this point, a lot of people, including some who had become his most trusted friends, were saying, "Hey, good news! Jesus came back to life, and we saw him!" And Thomas reacted pretty much the same way most of us would probably react to something out of the ordinary: "I'll believe it when I see it." And he wasn't that polite. Whenever I read John 20:25, I always picture him arguing with the other disciples and saying, "Oh yeah? Well, next time he magically appears in front of you, I hope I'm there, because the only way I'm gonna believe your fish story is if I touch the nail wounds in his hands!"
Well, if you've read much of the Bible—and if you've followed Christ for very long—you'll learn that a lot can happen when you challenge God to a dare. In this case, Thomas threw down the gauntlet, and Jesus accepted, inviting him to touch His wounds and giving him the proof he sought. He showed Thomas not only that He was alive and well but that He'd answered all of Thomas' hopes and prayers in a way that proved far better than what he'd been expecting. Thomas had seen and believed, but as Jesus said in verse 29, blessed are those who have not seen and yet have believed.
Maybe you're among the ones who haven't seen the breakthrough you were looking for, or maybe a situation in your life didn't go as you'd expected. If so, I want to challenge you to open yourself up to the Holy Spirit this week and just listen as best you can to what God says to you. We can't see the future, after all, and we don't know the possible outcomes of everything that faces us—but God does, so while we may have a pretty cool plan for how a relationship or a career or a hardship might turn out, I can guarantee you that God's plan will be more informed than ours is. So let's try to listen to Him as best we can, stop doubting, and believe.
---
April 18, 2023
Margie Clement
When LaShonda asked if I would write something for table talk, it was during the Lent season, and I so enjoyed the things that she had written for us to learn and take to heart. So I agreed to do this counting on the Holy Spirit to give me something worthwhile to say. Holy week has come and gone and I so enjoyed looking at the deeper meaning of what Christ Jesus did for all of us. Knowledge that our sins have been forgiven, because of his death and resurrection. Our eternal life is given to us, because we believe in his death and resurrection. So much of what we are was brought to our awareness during the holy week.
So why is it that the week after, I am feeling some loneliness and discouragement plus frustration. I am broken physically that I cannot be. The strong (can do it myself) woman I once was, but we are all broken in some way or another. We all have challenges, whether physical or mental to overcome. We all have discouragement and frustration at times in our lives. But maybe that is just the point.
We know that Jesus took away our sins and forgave our sins giving us eternal salvation. But do WE let go of our sin, and know that we are forgiven? Do we forgive ourselves, or do those sins continue to weigh on us? I sometimes ask myself does God really forgive our sins if we are still holding onto them?
It is fine if we know we are sinners and have sinned and will sin. The Bible tells us we have all sinned and fallen short of the glory of God. Maybe we need to concentrate on our own attitudes of forgiving ourselves of our sins. Maybe not forgetting about the sins we have done because we don't want to repeat those sins, but forgiving ourselves is very important to do. Maybe it is time for us to take our sins, truly ask for forgiveness, then let go of those sins believing we are forgiven so that we can grow more in Christ! We don't have to forget our wrongs, but we do need to forgive ourselves, just as Christ has forgiven us. His taking our sins to the cross is some thing we must treasure and believe.
God brought to us, Christ left us with, a helper known as the Holy Spirit. Some of us still struggle with understanding what that Holy Spirit is within us. The Holy Spirit is not some thing we can see but it is some thing we know is there because we feel it and we hear it when we sit quietly and allow God to speak to us through the Holy Spirit. That is what I have tried to do today in our table talk. I encourage others of you who have thought things about God that you want to share with others to also write your thoughts in table talk.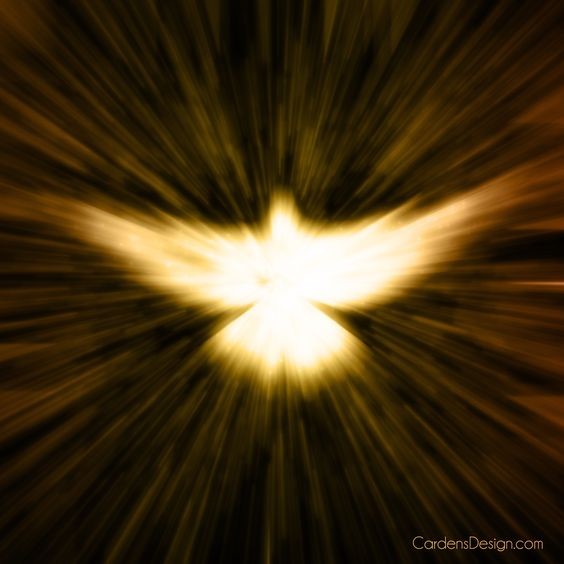 Unfortunately for you, you will probably hear from me again and again, but if you don't enjoy it, then I encourage you not to read what God has laid on my heart. But beware because the things God lays on my heart might just be the things that we need to heart.
Peace and Love. Your sister in Christ, Margie